Applications
Polymer Processing/Textiles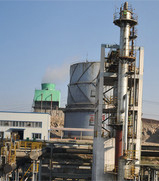 Solvent for spinning and casting polymers, eg polyacrylonitrile. Improvement in the properties of synthetic fibres and fabrics. Production of non-woven fabrics.

Several studies have been made of the use of Sulfolane as a spinning and casting solvent for acrylonitrile polymers. For example, a 15% solution of polyacrylonitrile can be cast at 150°C on a polished metal surface. At 175°C it forms thin, tough, transparent, tear-resistant films and at about 150°C it can be spun to obtain strong, flexible fibres.

Studies have also been made of Sulfolane in solvent systems for polyvinylchloride, polyvinylfluoride and polyvinylidene cyanide.

Acrylic fibres with improved twist strength can be prepared by treating the polymer with water containing Sulfolane. Similarly, acrylic fibres with improved "feel", dimensional stability and fluff stability can be produced by treatment with the solvent.

Some fabrics exhibit a defect known as "pilling" (the formation of small balls of fibres on the surface of the fabric in use). Treatment of acrylic fibres or yarns with Sulfolane results in improved resistance to pilling.

Sulfolane has also been utilised in a process for solvent bonding poly(ethylene terephthalate) copolyester fabrics to give anti-pilling properties.

Other textile applications of Sulfolane include the preparation of pile fabrics from acrylic fibres, the manufacture of fabrics bound to a backing material and the production of acrylic fibres with a profiled pattern. Sulfolane has also been used in a process for crosslinking cotton cloth with dimethylolethyleneurea to produce durable-press garments.
Contact us
Tel: +86-419-2313380
+86-419-2313381
+86-419-2313382
Fax : +86-419-2313289
Email: ghhg@china-lgh.com