Applications
Printing Ink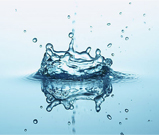 Jet printing ink formulations containing Sulfolane have good storage stability, do not clog printer nozzles, and give high quality prints, with good fixation on substrates.

Sulfolane has also been used in ink compositions which have good water resistance and which display good writing properties after pens have been left uncapped for long periods.

Direct printing, photographic silver halide emulsions containing Sulfolane have been developed, the advantages conferred are sensitivity, stability and appearance.

A stripping composition containing Sulfolane for the removal of unexposed areas of photoresist from a support in lithographic imaging processes has been developed.

Non-woven adsorbents for writing units and cosmetic solutions have been made by treating a mixture of crimped acrylic fibers and, for example, polyester fibers with Sulfolane and dried.
Contact us
Tel: +86-419-2313380
+86-419-2313381
+86-419-2313382
Fax : +86-419-2313289
Email: ghhg@china-lgh.com