Applications
Aromatic Extraction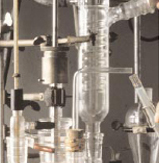 Production of gasolines, jet fuels, and special boiling point solvents. The Shell Sulfolane Extraction Process is of major importance in the liquid-liquid extraction of benzene-toluene-xylene aromatics from reformate or hydrotreated pyrolysis naphtha feeds.It yields product purity of >99.9% with almost complete recovery. Since Sulfolane has high solvency and selectivity for aromatics, the utility consumption and capital investment costs are minimised, increasing plant capacity, reducing utility consumption and improving product purity. The fractionation of gasoline for enrichment of aromatics results in an increase in octane number for automotive fuel and produces a raffinate stream enriched in saturates for jet-engine fuel at the same time. The production of aromatic and non-aromatic solvents, and fuels for jet engines from the kerosine fraction of petroleum can be achieved using Sulfolane and methanol or by using a process of catalytic reforming and extraction. The Simex process, in which two extractors are used in tandem, is employed to separate aromatic from aliphatic hydrocarbons, using solvent blends containing Sulfolane. Special boiling point solvents are also manufactured by a Sulfolane extraction process.

Sulfolane can also be used in the following areas:
• In a liquid-liquid extraction process for the separation of hydrocarbons from mercaptans, thiophenes, alcohols and/or esters.
• In a liquid-liquid extraction process for the separation of low-boiling olefins from olefin/paraffin mixtures.
• For the isolation of aromatic hydrocarbons from reforming products by Sulfolane extraction, which achieves good separation between aromatics and paraffinnaphthenic hydrocarbons.
• Recovery of aromatic hydrocarbons from the extract phase from a Sulfolane-based process which involves extractive distillation, aromatic side-cut rectification and fractionation.
Contact us
Tel: +86-419-2313380
+86-419-2313381
+86-419-2313382
Fax : +86-419-2313289
Email: ghhg@china-lgh.com